info@addicare.co.uk 6 Chadwell Road Leicester England LE3 6LF
Our services offer independence and complete peace of mind for you and your loved ones. A helping hand will be there to assist with daily errands and, prevent accidents or be there when one falls sick.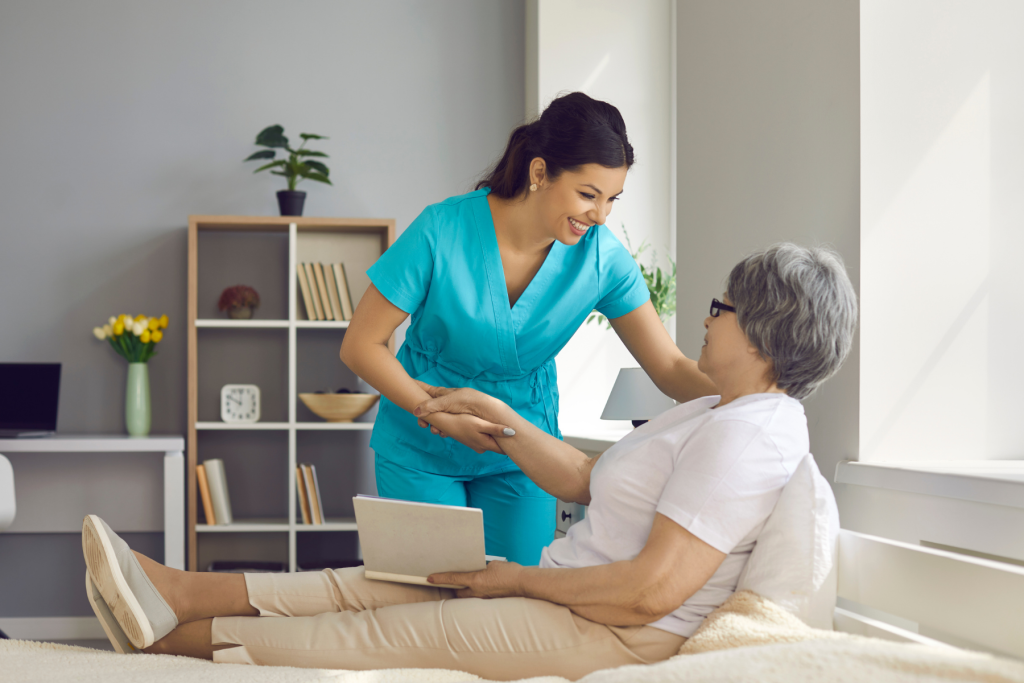 Our live-in care services offer safe 24/7 friendly support. A professional and compassionate carer comes to live in your home to provide round-the-clock care and support. This extra support will allow you or your loved one to continue living safely in the comfort of their home and enjoy their everyday activities.

Your Carer will assist you with a range of services including getting you out of bed in the morning and into bed night time, helping with personal care, medication administration and clinical expertise, meal selection and preparation, housekeeping and shopping, etc They will be there to chat with and can help you get on with life reassured that there's always someone on-hand to help.
We find that Live-in care is the

preferred option

when people:
Choose to remain independent
Prefer the comfort and security of familiar surroundings
They want to maintain routines e.g. getting up times and mealtimes
Priorities to maintain continuity for family/friends/support networks
Indeed, want to avoid stress-related to selling their home
Do want to keep their pets
Cherish the memories in their homes/possessions
Want and appreciate one-to-one care
Download our Live-in Care Brochure Below
ADDI CARE, we are happy to come and do an assessment of your care and support needs to give you an accurate quotation.This will be completely free without any obligations.
Our Live-in care services
For more information on our Live-in services: